Kiteboarding is becoming increasingly popular in Turks and Caicos and around the world, and it's easy to see why. This exhilarating water sport involves skimming across the water at high speeds propelled by just a kite, a board, and the wind. If you're looking to ride the waves in the Turks and Caicos, Long Bay Beach is the best kiteboarding spot for beginners and advanced kiteboarders alike.
What is Kiteboarding?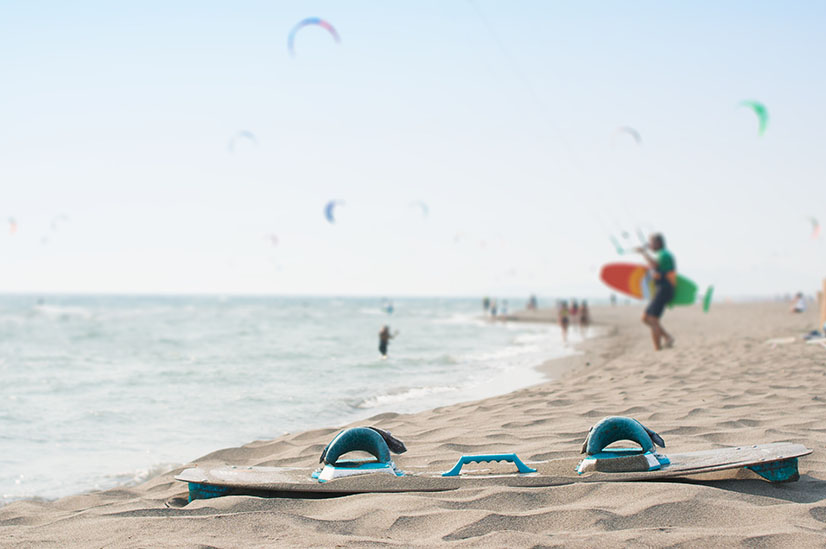 Most people agree that modern kiteboarding began in the 1980s when the Lagaignoux brothers designed an inflatable kite that was meant to pull people across the water. Over the years, the kites and equipment have evolved into what we see today, which is essentially a large kite with bars attached to lines for steering, a harness that wraps around the waist, and a board for gliding across the water.
Where to Kiteboard in Turks and Caicos
The island of Providenciales is the most popular place for kiteboarding in Turks and Caicos because it has excellent wind and water conditions. However, you can also find some great areas to kiteboard off the coasts of North Caicos, Middle Caicos, and South Caicos.
Kiteboarding Lessons
The majority of kiteboarding schools in Turks and Caicos are located on Long Bay Beach and they employ instructors certified by the International Kiteboarding Organization (IKO). A typical lesson lasts anywhere from one to three hours and includes equipment rental. Beginners will learn the basics, while advanced riders can set off on excursions to little-known kiteboarding destinations and learn new tricks.
Kiteboarding vs Kitesurfing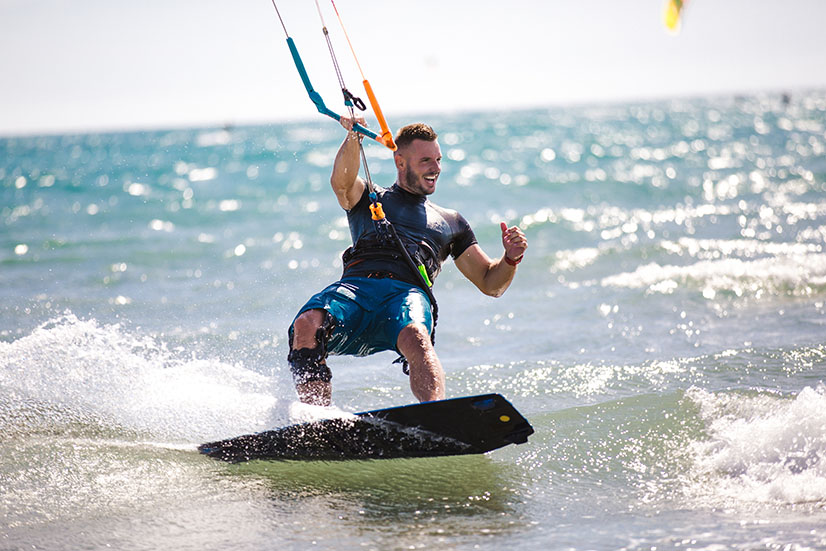 Kiteboarding and kitesurfing are two different names for the same sport. Generally speaking, North Americans tend to use the term kiteboarding, while Europeans prefer the term kitesurfing.
What Gear do You Need to Kiteboard?
There are three essential pieces of gear you need to kiteboard: a kite, a board, and a harness. Any kiteboarding school in Turks and Caicos can set you up with equipment that is suitable for your body type and skill level. Inflatable kites are the most common and they include a steering bar attached by lines and a harness. Most kiteboarders in Turks and Caicos also use twin-tip boards with foot straps. 
The Best Kiteboarding Spots in Turks and Caicos
Long Bay Beach on Providenciales is by far the best place to kiteboard in Turks and Caicos because it is suitable for all levels. Experienced riders can also try Grace Bay, Leeward Beach, and the barrier reef on the north side of Providenciales. Cedar Point and Wild Cow Run are popular kiteboarding spots in Middle Caicos. East Bay Beach on South Caicos also offers good wind conditions, as does Whitby Beach on North Caicos.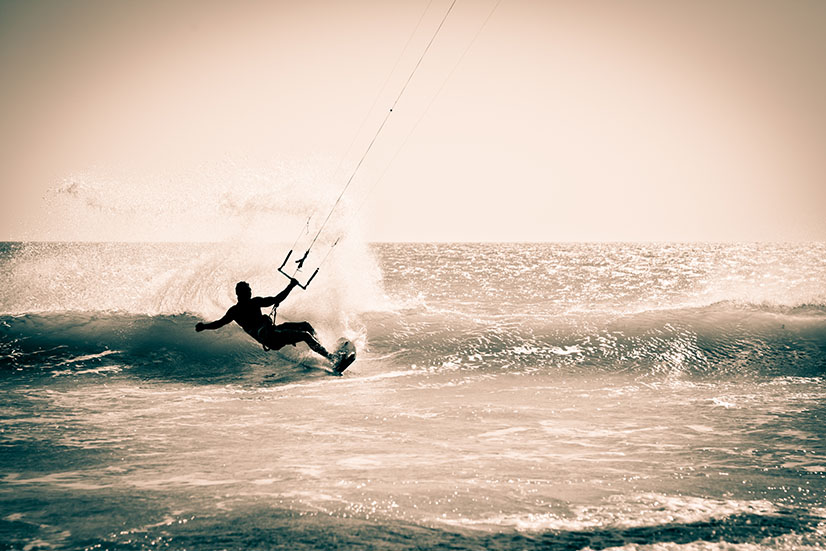 Turks and Caicos Tides 
Turks and Caicos experiences easterly trade winds most months, which makes it a great year-round kiteboarding destination. Under normal conditions, the tides do not change drastically, meaning you know what to expect on any given day out on the water.
Benefits of Kitesurfing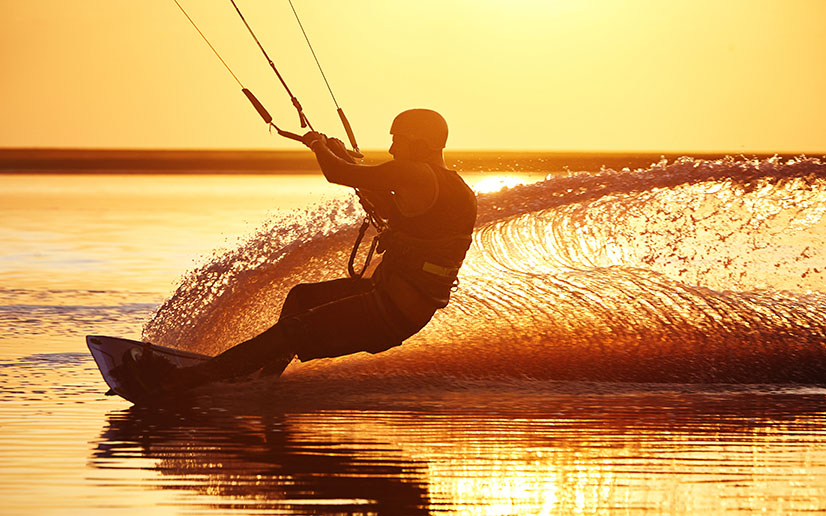 Kiting offers many benefits for the body and mind. Not only does it burn calories and tone the entire body, but it can also improve balance and coordination and help relieve stress by releasing endorphins. In addition, there is a large global kiteboarding community, so it is easy to meet new people wherever you kiteboard. 
Why is Long Bay Beach Great for Kiteboarding?
Long Bay Beach is ideal for kiteboarding because the winds are consistent and it has clear, shallow water with a soft, sandy bottom. The shallow depth makes it easy to stand up if you fall down, which is great for beginners. Advanced riders love that the area is not crowded and there are few boats, so long, uninterrupted rides are possible. Long Bay Beach also has gorgeous rental villas like Triton Luxury Villa, which is just steps from the water, making it a kiteboarder's dream accommodation.